Published on 06/19/2017 5:51 pm
4 Best Things to Do in Honolulu on Vacation
Introducing Honolulu -
When you think of Honolulu, warm sunny beaches and cool ocean breezes come to mind. There are so many sightseeing attractions to visit when you're in Honolulu. This place is home to countless resorts, hotels, restaurants and other structures that pull people here throughout the year. However, the city of Honolulu specializes in adventure-packed activities during daytime and hosts ravishing parties at night. This is what makes this place a pure heaven on the planet.
Experience Natural Beauty in Manoa-Makiki -
When looking to explore areas of Honolulu, it's good to know the perfect places that may suit your vacation needs. If you are looking for a much slower and more peaceful area, taking a trip to Manoa-Makiki can be a perfect decision. It's an ideal destination to those who want to enjoy the overall beauty of Honolulu without any hustle and bustle.
Unwind Yourself in Waikiki Beach -
Are you on a quick paced vacation? Love to enjoy the place with lots of beaches? The Wakiki can be a better place to start with. It is the home to one of the most popular beaches in the area – Waikiki Beach. While visiting there, you can easily learn how to surf or canoe with friends. If you want to relax and play in a much calmer place, spend quality time at the Ala Moana Park – boasts lots of grass and greenery.
There are few more places which you can see, if you choose a Honolulu vacation package to enjoy your Holidays for a romantic vacation under the cloudless skies with your Family.
Visit the Waikiki Aquarium -
Being one of the oldest aquariums in America, the Waikiki Aquarium is located on the breathtakingly beautiful Waikiki Beach. Situated close to a coral reef, this aquarium has hundreds of thousands of travelers stop every year to see the thousands of aquatic species on display in its exhibits. One of the most popular attractions you'll encounter here is the Hawaiian Monk Seal Habitat. It's endangered in nature; so seeing on in real life is a treat, no matter whatever your age and experience.
Spend Quality Time at Honolulu Zoo -
Honolulu Zoo is a unique attraction in Honolulu and also in Hawaii. This is why visitors plan to visit the zoo. If you'll travel this zoo, you will see an amazing display of almost 1,000 animal species in the different exhibits featured throughout the over 40-acre park like the Komodo dragons and the popular orangutans. Besides, the Honolulu Zoo is the home to endangered species like the black rhinoceros. The Sumatran tiger and a Nile crocodile on Display for you to learn about and observe as you may your way through the park.
How Do You Get Here -
Getting here has become a lot easier with Honolulu International Airport. It's a huge airport that serves most of the Hawaiian commutation. Featuring first offshore runway, it's one of a kind airport in Hawaii. However, the plane running on this airport gives a unique experience that you won't get to enjoy anywhere else. When visiting Honolulu, it's wise to book the shuttle from Honolulu Airport to hotels with Go Hawaii Shuttle. Our airport shuttle in Honolulu is chosen as the perfect way of commutation to travel anywhere in Honolulu. Instead of wasting precious hours of your vacation or business trip, you can book our shuttle for all the members from Honolulu Airport to reach hotels safely and comfortably. In addition to, our airport shuttle in Hawaii is so affordable; you'll be getting to your destination without any worry and stress. For immediate booking our shuttle from Honolulu Airport, please visit our website at https://gohawaiishuttle.com/!
To know more updates on the shuttle from Honolulu Airport to hotels, stay connected with Go Hawaii Shuttle on Facebook, Twitter, and Google+!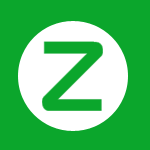 Go Hawaii Shuttle